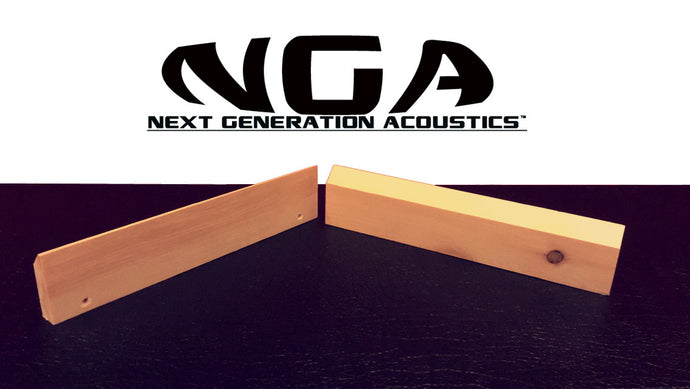 Custom Panel Cleating
Next Generation Acoustics
Regular price $ 10.00 Sale
Our exclusive panel cleating is designed to mount acoustic / diffusion panels securely and easily. This method of hanging treatment is vastly superior to standard z-clips, especially when it comes to mounting heavy panels.
Each set of (2) cleats includes one "panel cleat" and one "wall cleat". 
They engage one another utilizing a french cleat design. One cleat mounts to the back side (top edge) of the acoustic/diffusion panel facing down. The other cleat hangs from the wall facing up.